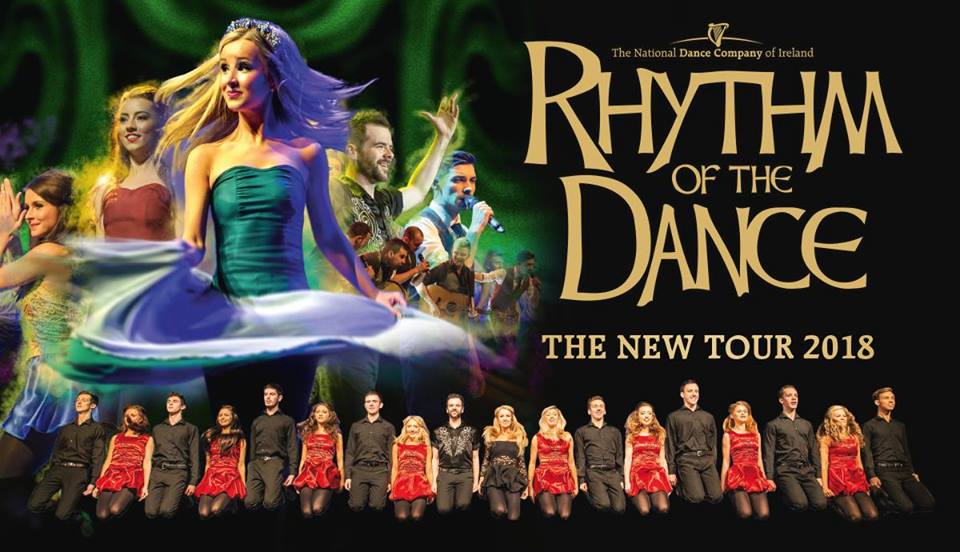 The National Dance Company of Ireland presents the Rhythm of the Dance at Louisburg College February 23rd 2018 at 7.30pm
This two-hour dance and music extravaganza contains a wealth of Irish talent. The show is an inspiring epic, reliving the journey of the Irish Celts throughout history. Using modern art forms of dance and music, this richly costumed show marries the contemporary and the ancient. Combining traditional dance and music with the most up to date stage technology, the show is a thousand year old story executed with all the advantages of the modern day stage show. Rhythm of the Dance has heralded a new era in Irish entertainment, internationally rated as one of the most popular and busiest Irish step dance shows in the world. Rhythm of the Dance aspires to a purity content preserving the traditions of Irish step dancing and yet presenting it in the most modern format that has made it a leader in its field. The show features a live band, three tenors & some 22 dancers. Be sure to experience Rhythm of the Dance when it performs in a venue near you. You'll be very glad you did! 4.5 million fans can't be wrong!!
AOH Member Pricing
The Wake AOH has received block seating and a special discounted pricing for the show for members and friends. We will also be offering transportation from Wake Forest to and from the show.
Contact us for more information.