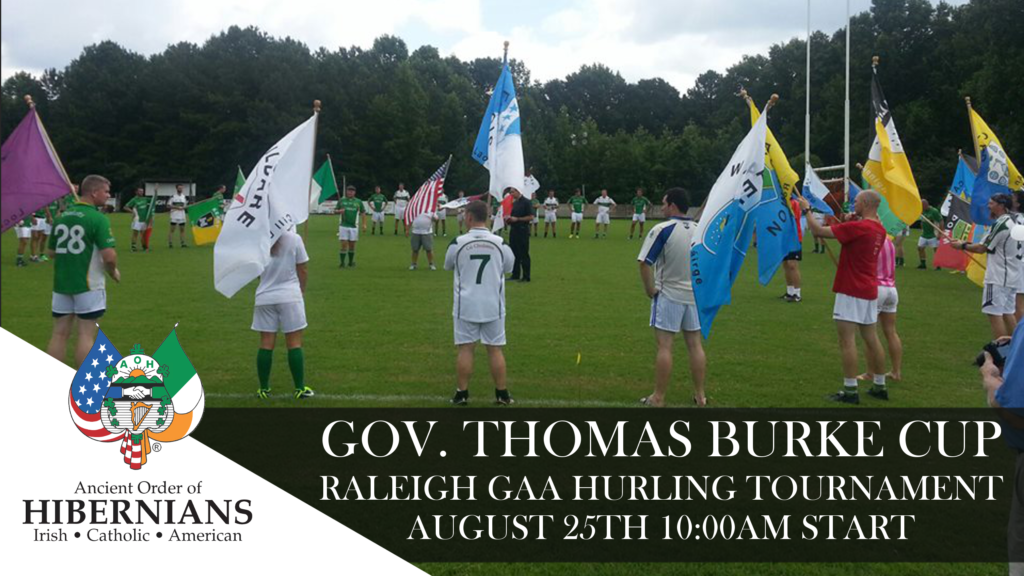 Raleigh Cú Chulainn will be hosting their annual hurling tournament on Saturday August 25th at the Raleigh Rugby Club on Poole Road.
The teams will be competing for the Gov. Thomas Burke Cup. Gov. Thomas Burke is the namesake of the Wake AOH. He was born in County Galway and was the third Governor of the State of North Carolina.
The Tournament will begin at 10:00 AM.